Technical Services
Technical services
Consulting in product development and process control
Programming
Service and maintenance
No matter which DTEC machine you use, you will always receive the right service throughout the life of the machine.
Our service team is at your disposal from Monday to Friday from 08:00 to 17:00 for telephone support. Public holidays are excluded from this regulation.
DTEC systems can be equipped with online service tools (remote support).
E-mails at service@dtec.at are retrieved daily.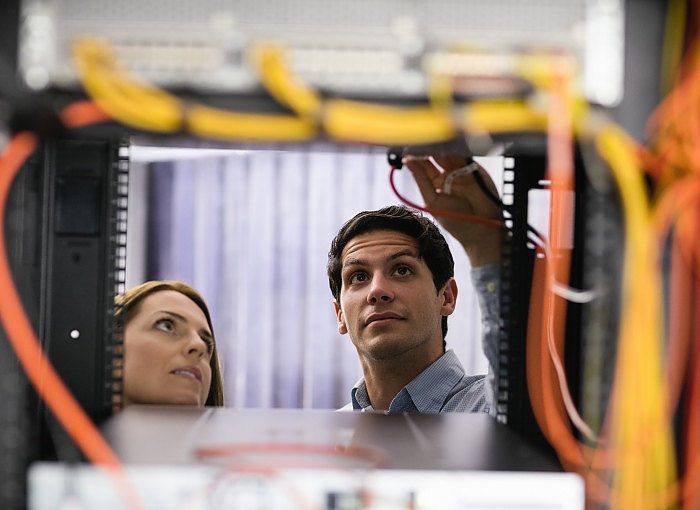 DTEC Retrofit - legacy equipment upgrade
Procuring system parts frequently takes a very long time these days. That's why upgrading and modifying old systems is a good solution for many industrial companies. DTEC Retrofit gives such systems a "second life" thanks to state-of-the-art technology.
Intelligent concepts are required, ones that can enable system operators to achieve their productivity and performance goals while at the same time protecting their investments. That's exactly what DTEC Retrofit's retrofitting and modernization services stand for. Combining proven mechanics with modern control systems provides numerous benefits: Increased productivity and output, improved quality, creation of additional variants for product lines, reduced downtime, integration of systems into the IT environment, security evaluation, etc.
DTEC Retrofit achieves this by providing spare parts, expanding automation with robotics, and using energy-saving components that offer great potential for increased efficiency. All this can reduce companies' costs, minimize unplanned downtimes, and start them down the path toward digitalization step by step.
DTEC Retrofit – intelligent concepts for achieving your productivity and performance goals!