Laser and arc welding
DTEC is the technology leader in the field of laser welding technology for heat exchangers, solar absorbers and cooling ceilings.
Thanks to our modular design, we are also able to offer small companies affordable solutions, which can be expanded at any time as required. Best quality with highest performance values: The Pulsspeed product range with the models 278, 556, 5562 and the highlight of the Pulsspeed Bender, which combines bending and welding in one patented process. Thanks to a patented system, absorbers produced on DTEC systems have between 5-6% more power.
High-quality laser welding systems from DTEC can be found successfully in various industries using a wide variety of materials.
Further fields of activity:
Laser orbital welding
As a technology leader in the field of laser welding technology for heat exchangers, solar absorbers, and cooling ceilings, we at DTEC build systems for a special high-speed circumferential laser welding process for joining a wide variety of materials in the field of thermal applications for continuous production.
DTEC / TRUMPF laser orbital welding offers many advantages:
No post-processing of welded parts is required (e.g., no deburring, no cleaning)
No additional materials are required in the welding process
Fast and high-precision welding
No burr build-up at the pipe ends (inside and outside)
No distortion due to low heat input into the component
Analysis of the melt bath is possible during the welding process
The technology can be used for a variety of weldable materials
The welding of pipes can be done in different ways depending on the application (see videos):
Rotation of the laser head around the pipe
Rotation of the pipe during the welding process
DTEC's team of experts will advise you about system selection and process control depending on the requirements for the components.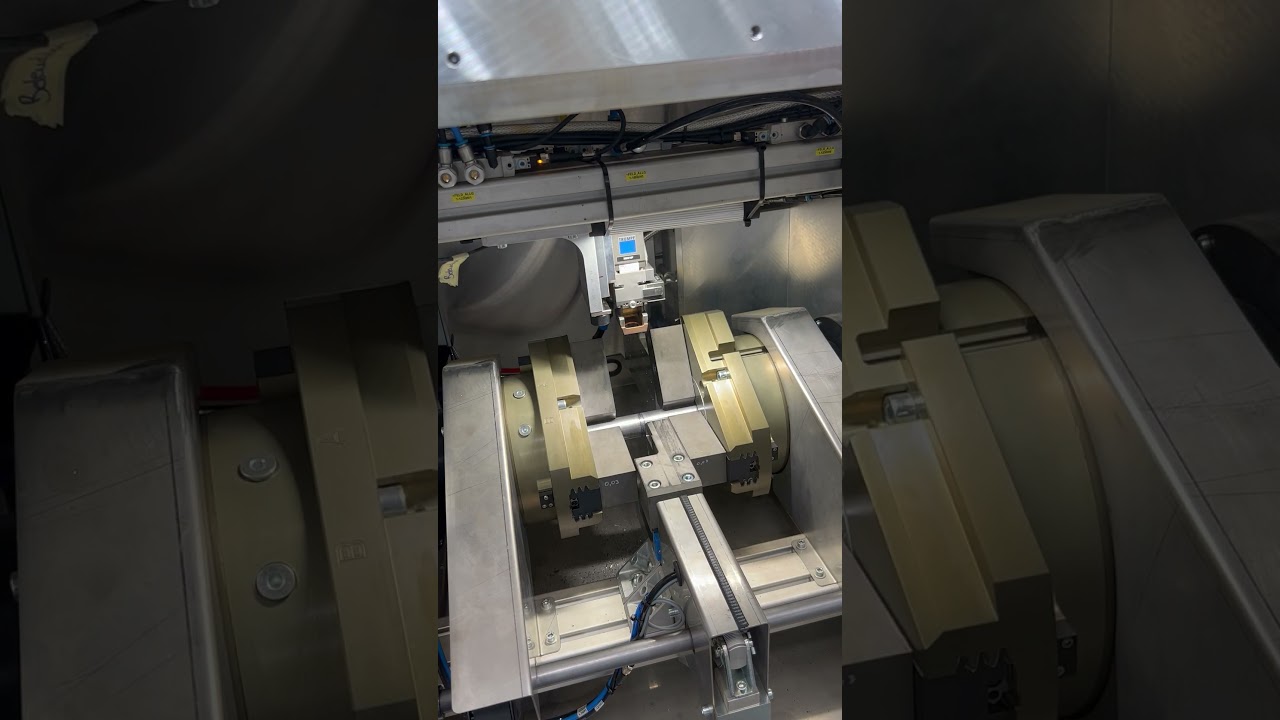 TRUMPF laser sources - a strong partnership
DTEC relies on strong partnerships to ensure the success of its development projects.
If you have ideas, DTEC can serve as your project partner to implement them.
DTEC works closely with TRUMPF on laser welding systems. The laser supplier TRUMPF has a wide range of laser sources in its product line. Depending on your requirements, fiber lasers, diode lasers, disk lasers, or pulsed lasers with different optic elements can be used. This way, we can help you find the best technical and most economical solution for each project.
To help manufacturers and investors with automation projects, DTEC can incorporate its technical expertise and many years' experience with international automation projects. In addition, DTEC maintains very good contacts with independent research and testing institutes.
The supplier industry and component manufacturers are integrated into our network. DTEC handles project management for its clients in development projects and assists them with innovation management.